Read All Instructions Before Logging In
How to find your User ID and Password:
User ID: Enter your Participant ID (including all zeros), located under the barcode on your summons.
Password: Enter your 5-digit zip code as it appears on your summons.
Example:
 

To locate the Participant ID, see sample postcard or letter below: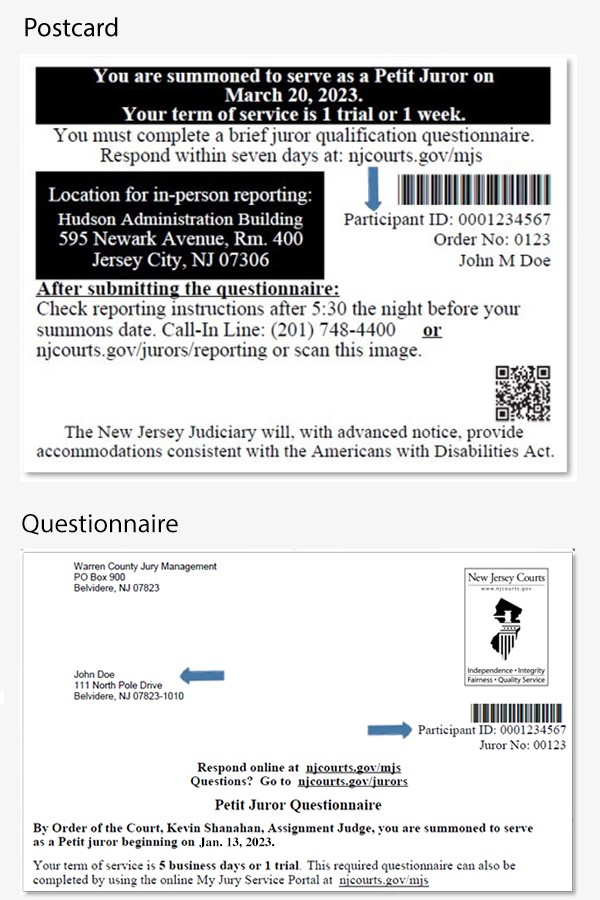 When accessing the MyJuryService Portal, it is recommended to use Google Chrome or Microsoft Edge.
If you are unable to log in, contact the  JurySupport.MBX@njcourts.gov  or your summoning Jury Management Office for assistance.

After completing the questionnaire, check the jury reporting message after 5:30 p.m. the night before your summons date(s) at: Check Jury Reporting.